Property Enterprises
Development – In the past residential development land was generally sold off to developers but in recent years Douglas & Angus Estates have preferred to be involved in developments – one of such enterprises being the Joint Venture with Jamie Hudson to form Hudson Hirsel to develop approximately 150 houses at Leet Haugh in Coldstream.  This venture has now been expanded and will be taking forward current and future Estate development opportunities as well as providing development opportunities for like-minded third party land owners.
Residential Property Rentals – Both Douglas and Hirsel have a number of properties that previously housed estate employees or farm staff.  Many of these properties are in locations where selling them to third parties would not make sense.  These properties are now let on Short Assured Tenancies or, in some cases, have been converted into holiday lets so that visitors can enjoy the amenities of the Estate.
Commercial – Douglas and Hirsel both have a number of commercial properties ranging from storage, office accommodation workshops and retail units.
At Hirsel, the Homestead provides the hub for the Estates commercial property including a museum, craft workshops, retail units and a tea room.
At Douglas, the most recent addition is the Scrib Tree a new retail development at the heart of Douglas providing car parking, a delicatessen, a farm shop and coffee shop.
Farming Enterprises
The Douglas and Hirsel Farms have always underpinned the Estate's business activities.   The Douglas farming activities primarily around Blackface sheep and Luing cattle with the farm at Castlemains being the home of the renowned "Douglas Fold" of Highland cattle with which the Douglas-Home family has been associated with for over 100 years. Cropping and grazing regimes at Douglas are carefully managed to maintain the balance between commercial farming and enhancing the environmental habitats of the farms.
The Lowland Border farming operation comprises principally of mixed arable cropping covering 1,500 acres at Homebank, Birgham Haugh, Fireburn Mill and Crooks Farm. Potatoes account for approximately 50% of the farms total output with up to 2,500 tonnes being stored on the Estate.
Forestry Enterprises
This has always been an important part of the Estate's economy with 2,700 acres of commercial woodland.  The woodlands are FSC Certified and managed in accordance with a long term forest plan with a further 200 acres of new native riparian broadleaf planted in 2007/2008 in order to provide environmental, amenity, and commercial benefit for the long term.  In addition to timber being sold to local mills, specialist local users or chipped as fuel for the Estate's Biomass district heating plants oak from the estate has been used on our development at Leet Haugh as well as one of the stage columns during the restoration of the Globe Theatre in London.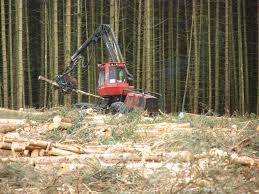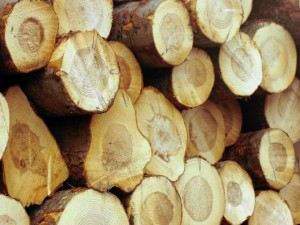 Energy Enterprises
Coal – The Douglas Estate sits on the southern edge of the Lanarkshire coalfield and during the late 19th and mid-20th Centuries, Douglas grew from being a rural estate to a thriving mining community.   Whilst coal is not sustainable, there is an energy gap and in 2002 mining started again at Glentaggart and thereafter Mainshill with the former site already being restored to a productive farm land and is again being farmed by the same family who have farmed the land for three generations.   Mainshill will be restored to farmland and deciduous woodland.  Coal still fills an energy gap and, as it is not sustainable; other more sustainable energy sources are actively being investigated.
Wind Power – The Douglas Estate comprises significant areas of unpopulated moorland between 700 and 1,000 feet above sea level.   The Estate has actively worked on four separate wind farm proposals and the first one, the Andershaw windfarm, was granted consent in 2011. Middle Muir and Kennoxhead windfarms were consent in 2014 & 15 respectively, with Middle Muir being awarded a CfD in March 2015.
Biomass – The Estate has invested in two district heating schemes to supply heat and hot water to 17 properties.  Further schemes are being worked on at both Douglas and the Hirsel.
For more information: